"Man created the environmental crisis by being the kind of creature he is."  –Murray Bowen
"The environment is part of man. Change will require a change in the basic nature of man, and man's track record for that kind of change has not been good." –Murray Bowen
"He might modify his future course if he can gain some control over his reaction to anxiety and his instinctual emotional re-activeness and begin taking constructive action based on his fund of knowledge and on logical thinking." –Murray Bowen
Writing Based in Bowen Theory
Reserve your spot today!
This online writing and coaching program is designed for individuals with a background in Bowen theory and experience in working toward differentiation of self who are motivated to dedicate time to begin or advance writing projects. Its purpose is to further quality publications and presentations based in Bowen theory.
Module 1, Central Elements of Writing, begins on April 21 and will frame writing for publication in the context of relationships and opportunities for differentiation of self.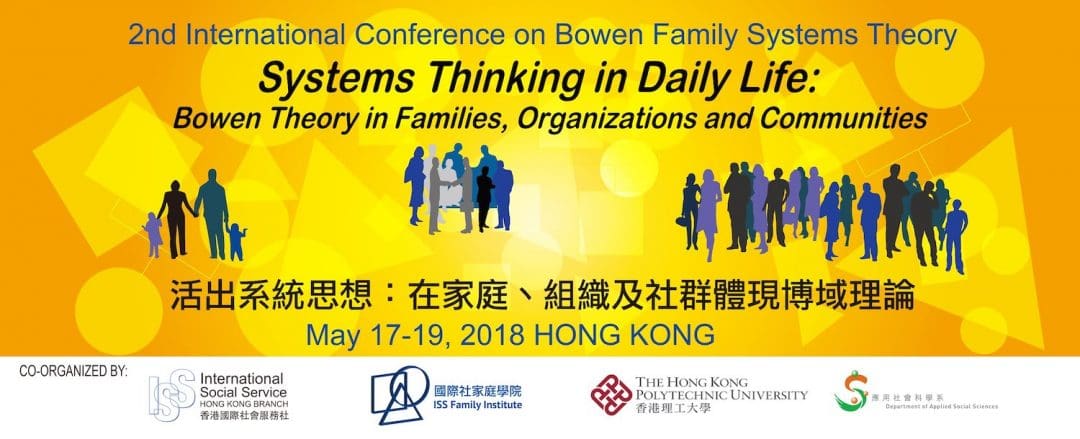 Held in Hong Kong May 17-19, 2018, the theme is "Systems Thinking in Daily Life: Bowen Theory in Families, Organizations and Communities." Please, join us.